We Offer
7 Day Litter Control Sweeping

Porous Pavement Sweeping and Vacuuming

Municipal Mechanical Sweeping

Spring Cleanups

Pavement Repairs
Customer Testimonials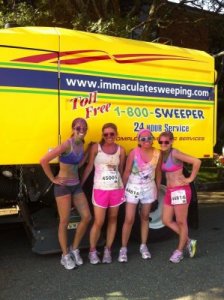 Immaculate Power Sweeping is part of the 800-SWEEPER network and was hired to perform one of the toughest cleanups you can imagine;

The Colored Corn Starch Race called Color Me RAD. 800-SWEEPER received the call for the Boston event and was told Immaculate Power Sweeping is the company to use!

Full size images of this event are available for viewing on Photo Gallery. Click Here.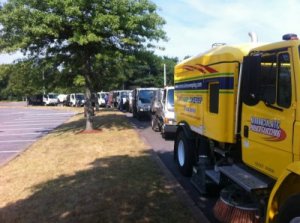 During the Color Me Rad 5K, runners are doused with colorful corn starch during the race. According to the organization's website, runners start out as clean as a newborn babe, and throughout the run, you'll coat your chaffing thighs with blue, green, pink, purple, and yellow until your face, shirt, and body come out silk-screened like a tie-dyed hippy on the other side. Each section of the run adds a new explosion of color to your clean, painters palate until you cross the finish line into a final blitzkrieg of color...kind of like a packet of Skittles.



check out the Color Me Rad video here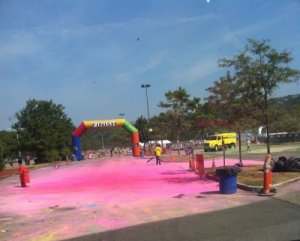 The race concept is playful and fun; but it also makes a huge mess. That's where Immaculate Power Sweeping stepped up for the challenge. Immaculate Power Sweeping swept the starch from the pavement, washed it down with 9000 gallons of water and used their large Elgin Crosswind vacuum sweeper to vac the pavement clean! Here's what Jerrica Hall, Race Director of Color Me Rad had to say about Immaculate Power Sweeping and their crew.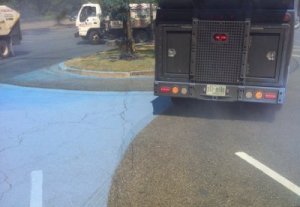 I am very excited to email you about our Boston event. I worked with Immaculate Power Sweeping and Derek Grieco was my main point of contact. These guys did an absolutely incredible job, and I have never seen a better clean up in all our races.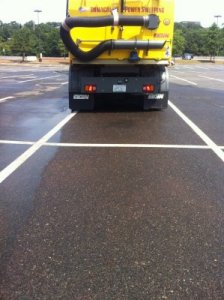 Immaculate Power Sweeping did their homework before our race and came prepared with all the right staff, equipment, and procedures, and they even sent us some amazing before/after pictures, which are going to be a tremendous help as we permit in other locations. Clean up was done quickly, which was crucial as our venue was a mall and business was going to open as usual after the race. The mall opened at 11 am with no problems whatsoever. I wish I could take Derek and his crew with me to ALL our Color Me Rad races. I can say, without a doubt, this was the best cleanup job and it wouldn't have been possible without them. On a scale from 1-10 I give them a 20. I will use their business again, and I will happily refer people to them.

Jerrica Hall
Color Me Rad



Immaculate Power Sweeping, LLC
1401 Mammoth Road
Pelham NH 03076
603-598-2608 or Call Toll Free 1 - 877 - SWEEPNH (793-3764)
Fax: 603-598-2694

derek@immaculatesweeping.com
Available 24 Hours 7 Days a Week

One of America's TOP 100 Sweeping Contractors